How to Buy
HGR offers dozens of categories to shop from on our website.
Whether you are browsing for CNC lathes and mills or looking for your next woodworking tool, you'll find it at HGR.
We've made our website easier to use so you can buy the equipment you need around the clock from the comfort of your home or office.
HGR launched our new HGR shopping cart and Make an Offer on our website. Learn how to buy industrial equipment online with ease using these features below.
Add to Cart
Effortlessly shop online with HGR! Our shopping cart feature allows you to complete transactions online directly on our site anytime, from anywhere.
HGR's online shopping cart makes buying used industrial equipment, MRO, and industrial surplus easier than ever.
Purchase items instantly on our website.
Shop round the clock, 24/7, at night and over weekends.
Buy multiple items at once.
Plus, check out on our website during online sales to get huge savings even faster.
Shipping options will be calculated by item and included in the final price.
Use a credit card to pay for online purchases or pay with a purchase request and work with your HGR sales rep to complete your transaction.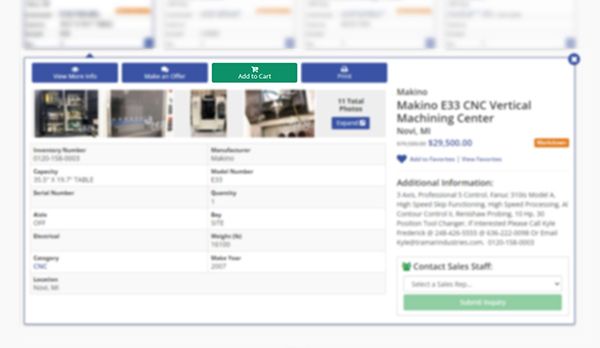 How Add to Cart Works
Completing your transaction online using the Add to Cart button is as easy as 1-2-3.
1

CLICK ADD TO CART - Add one or multiple items to your cart by selecting the Add to Cart button on product preview or product pages.

2

CALCULATE SHIPPING - Provide your destination zip code and other information and a shipping rate will be provided for every item in your cart.*

3

PROCEED TO CHECKOUT - Provide your contact and payment information to finalize your transaction online or pay with a purchase request to complete your transaction offline with your HGR sales rep.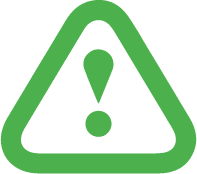 * Note: Some items may not generate a shipping rate based on size, weight and quantity. Select HGR Ship Assist for dedicated support from an HGR sales rep.
NEED HELP? NO PROBLEM!
HGR is always here to help with your purchase. An HGR sales rep can still work with you to complete your transaction if:
You select HGR Ship Assist
We can't provide a shipping quote due to oversize or weight
You would like to pay with a purchase request
WHAT IS HGR SHIP ASSIST?
Ship multiple items at once or receive assistance to ship oversized items that require freight. By selecting HGR Ship Assist as your shipping option, an HGR sales rep will reach out to provide a personalized quote for your items.
Make an Offer
HGR provides our customers with a way to name their price on industrial equipment.
1

Simply click the Make an Offer button, and you will be sent to the Make Offer page for that product.

2

Fill out the form with your best price.

3

An HGR sales rep will get in touch about your offer. It's that easy!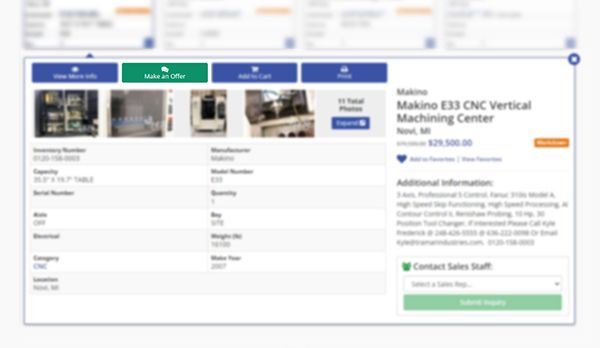 PRODUCT PAGE UPDATES
HGR is giving our product pages a fresh look to streamline your shopping process.
The Add to Cart and Make an Offer buttons will remain while the Purchase Request button is removed. You will still have the option to send a purchase request at checkout.
Plus, HGR is adding a video section to the product pages so you can get a clear look at the equipment you want to buy in addition to our product photos.
We are combining watchlist with favorites, so you can keep one neat list of items in your favorites. To add an item on your favorites list to your cart, simply click on the product and click Add to Cart.